BOOK REVIEW The Housemaid by Freida McFadden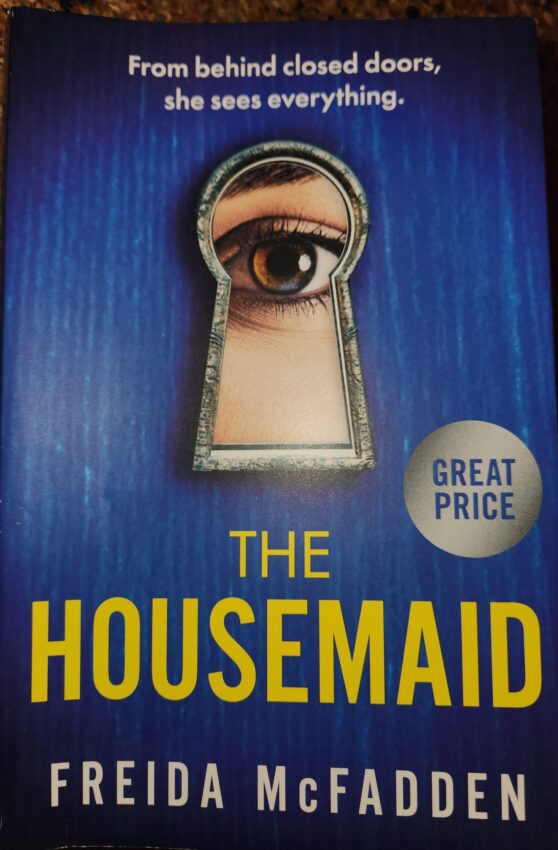 Beautiful, young Millie has to find a job before she lands right back in prison. It's so easy to violate parole. One wrong move and she'll be trapped all over again. Yet, what she thought was the most miserable existence she could live through turned rosy once she began working for Nina Winchester. Scrubbing a pristine house under the watchful eye of a spoiled slob only to pick up her equally spoiled daughter from school, kicks Millie while she's down – or does it?
All the delicious meals, hard work, and tolerance of Nina's constant berating make Millie look pretty special in the eyes of Nina's gorgeous husband Andrew. This kind and wealthy husband has suffered long enough in his marriage to Nina. Just when this explosive love triangle forms, the darkest of secrets emerge, making all three face danger head on.
In this splendidly told tale of psychological suspense, McFadden will lead you through the twisted motivations of three people with an agenda all their own. I was immediately drawn into the dilemma of each character and enjoyed the switch in perspectives that accelerated the tension. This story demonstrates how appearances are deceiving and we can be capable of most anything under the right circumstances. The ending was one of my favorite aspects of McFadden's style. The twists kept coming and I simply couldn't have predicted the outcome, all the while, giving me a satisfying conclusion.