A Piece of Paradise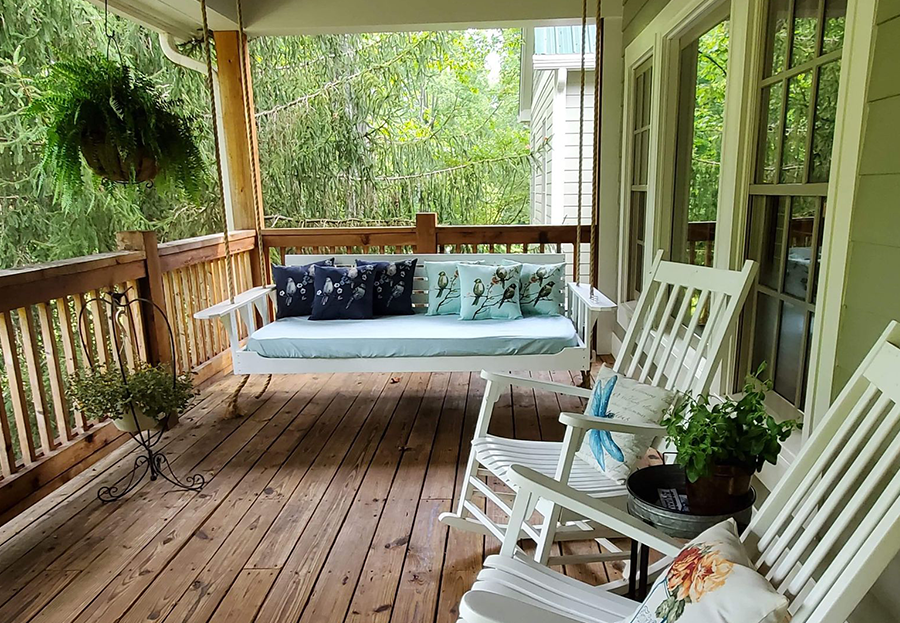 I followed my host, Anka, up concrete steps clasping the steadiest of handrails that reassured my pace upward all the while, propelling a threadbare carry on and bulging backpack. Thankfully, her imposing figure swung my over-the-limit suitcase into the landing of the fourth floor where she fumbled with her keys. The apartment lulled me inside with tasteful abstract paintings centered on sharp white walls with just the right touch of warm hues draping the windows. Clean, practical furnishings beckoned me in further, typical of German dwellings, specifically that of a German art teacher.
Still slightly out of sorts from a demanding schedule of touring Berlin with nine curious teenagers and their always professional German instructor, we had finally arrived in our new homes. Albeit for only two weeks, we would filter into routines with our German hosts through our sister high school in Erfurt. Not particularly sister-like in all aspects, Erfurt and our home city in Southcentral Kentucky were as close as could be found. Erfurt boasted centuries old government buildings and churches, intricate architecture, and a well-designed system of public transportation. Our city stood in stark contrast with merely a university bus line, senior citizen group trips, and vans that fetched you for a fee. Wide open country sides and spacious subdivisions spread around the city demanding that vehicles dart multiple times per day to various destinations if they wanted to attend sports events, shopping, and simply to go to work or school.
As a measly chaperone in this venture, my role allowed me to gape at all the contrast and swallow up the generosity of my host. Our broken banter of my severely limited German and her straightforward English meant that we needed to work a little harder to communicate. Immediately, we discovered commonalities. She lived on a diet sans meat and commuted around her city on a bicycle. She loved a perfect cup of coffee and dark chocolate made from the very best organic ingredients. Her curiosity and enthusiasm for exploring the world, protecting the planet, and communing with nature stirred my heart for a simple and true existence.
Now that I sit on my own front porch one year later, meditating in the orchestra of tree frogs, woodpeckers, and chickens strolling about my yard; I am remembering my friend. On that first day, once I had settled my belongings and learned where the necessities could be found, Anka led me to her balcony high above the streets amid the sounds of the tram and chirping birds nestled in tall trees that framed the building. As I stepped onto the concrete space, I immediately felt my heart swell. The array of herbs neatly stacked in planters and displayed across outdoor shelves emitted soothing scents of mint, lavender, basil, and lemon balm. Pansies and geraniums interrupted the greenery with red and yellow tones as if she had painted the rectangular section with her discerning eye.
A cushioned, outdoor love seat beaconed me to curl up and read amidst the faint rustle of traffic below. My new friend's stunning features required no makeup and her no-nonsense layers of dark hair landed at the nape of her neck revealing her strong yet giving nature. She simply smiled, inviting me to the rail with the wave of her arm. "Welcome to my little piece of paradise," she said. What a nugget of truth I gained, while standing on that balcony far from my own home that day. Creating your unique, private space to reflect on life and allow yourself to completely feel at ease is such a universal practice and need. I could sense the pride and joy emanating from Anka as she shared her space with me, and I loved joining her in that special corner of her world. Now that I sit on my own swing bed on my rustic front porch, I have invited my friends to share the spot I have sculpted with my imagination just as Anka did. I am so thankful that I have learned to fully appreciate that yearning to retreat not only for my own mental health, but to bask in my own little piece of paradise.