A Generation of Memories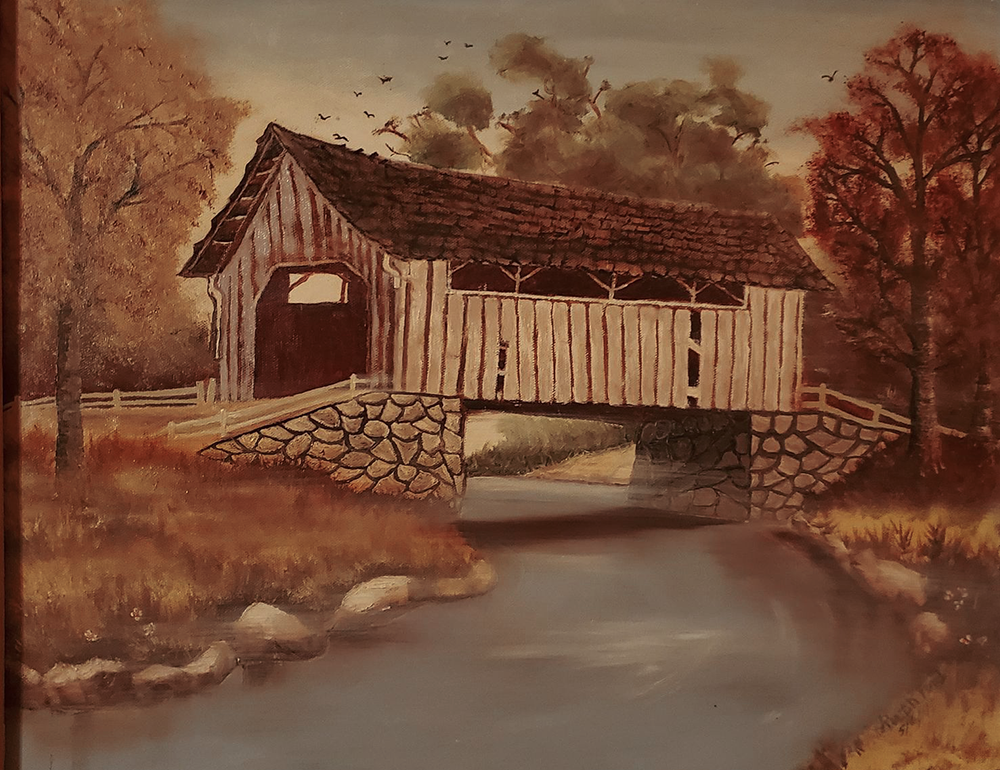 Once my mother became a widow, she shocked me. She had always been a humble woman who wore house dresses and toiled on the farm, devoting her life to church. This quiet little lady learned to drive, despite my serious concerns, then went on to travel all over the country and on to Egypt, Africa, and Israel. She donned sweat pants and took up exercise classes. Then, most surprising to me, she bought a rolling cart, tubes of oil paints and brushes, and attended art classes through our local adult education program. 
I discovered that from the time she was a little girl, she had longed to paint. She had sketched intricate landscapes and tucked them away, hopeful of future opportunities. In no time, she began presenting beautiful paintings to our family as gifts and developed a collection of scenes to be proud of despite her late start. 
By then, I had taken a few art classes in college and the urge to paint churned inside me just as it had my mother. But, as you can imagine, life squeezed out activities that competed with raising children. Running them to sports and classes after working left me looking back years later at the pieces of me I had let fall to the wayside. All the while, I watched that passion for art evolve naturally in my oldest daughter over the years. It felt very much like she could take the baton and run with it. 
In her 80's, Mother slowed down and needed assistance getting around, when it occurred to me that she missed her painting routine. The opportunity of a lifetime lay right in front of me.
Three generations scooted up to the long table in the back room of a local art store. On my left, Mother adjusted her palate and lined up her tubes of paint without a second thought. On my right, my teenage daughter propped up her canvas and took out her supplies.
Sure enough, Mother's face glowed. Her arthritic hands trembled slightly as she dabbed at the canvas adding definition and color to the bland images in outline. Over the course of several weeks, much more than three paintings formed in that room. Our bond grew tighter and our shared love for painting gave us memories that would last as long as we do. 
I have no recollection of what I painted during that spring, but my daughter has her grandmother's painting on her wall today. It was indeed her final painting. We are so thankful her desire to follow through with her yearning to create has flowed through two more generations so far.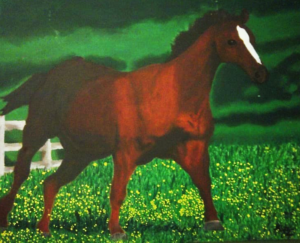 My daughter has her grandmother's touch and has found herself under the spell of long stints of painting, using the very same canister to hold her brushes. I look forward to my own hours of escape in front of a canvas as well. The heritage of pursuing a craft at any phase of life is one of the most endearing gifts my mother has given her loved ones.