Why Should You Take a Moment for Nostalgia?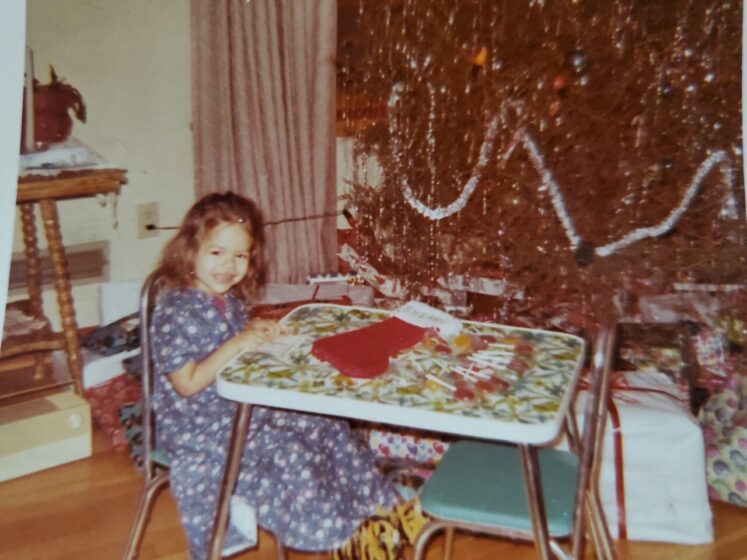 As we enter a season of festivity, traditions, and memories, this year proves to be the most unusual of my lifetime and possibly yours.
There are some parts of us that can't succumb to the worries and strife in the world. At least for me, there is something I hold tight. I wonder if that something I'm referring to is triggered in everyone, or at least many of us at this time of year.
I'm talking about the Christmas memories of years past. For me, those thoughts come with a flood of cozy nights near the fireplace with the scent of fresh cedar mixed with my mother's homemade taffy, divinity, and haystack candies. I looked forward to stringing popcorn, but usually grew tired of pressing that needle through the puffed kernel a couple hundred times.
Tinsel. Does anyone remember tinsel? It shimmered like nothing else, setting off the sparkle of lights nestled in the branches and was impossible to remove when the time came to disrobe the dry evergreen.
Curling at the base of the glorious tree, I would stare at every detail for what seemed like hours. It was the most beautiful thing I had ever seen.
I had circled every other image in the Sears catalogue, pretending the mass of toys would arrive by way of Santa in the shadow of that trunk.
Most of all, I remember family coming through from time to time. The plastic red and green tablecloth came out. The delicate dishes made their appearance and savory homemade rolls, pastries, and casseroles crowded the table with a glazed ham center stage.
I wasn't one of those kids who got what they wanted on Christmas morning, and no, I wasn't exactly a naughty child. My parents were frugal farmers and I learned to be less materialistic even if it wasn't by choice. Yet, there was one year I remember with vivid detail.
It was propped up against another present. The caramel-colored wood glowed from the edge of our living room, set off by the flashing miniature lights. More than anything I was shocked. A guitar. It couldn't be possible. I remember picking up the neck, gently caressing the slope of the body and settling it on my knee. I was touched because I knew it was a great sacrifice. My silent, authoritarian father looked on and I knew I meant something to him without him saying a word.
Now, I have a gift. The memories of my parents and grandparents long passed and special moments connected to them are alive inside me. I bet you have a few yourself. I invite you to reminisce over the wonderful occasions that trail along in Christmases of the past.
Spend time in the essence of nostalgia. That's what memories are all about. Then share some of those glorious times with the ones you love. Keeping your precious moments alive are gifts that really do keep on giving.