How Can We Release Worry?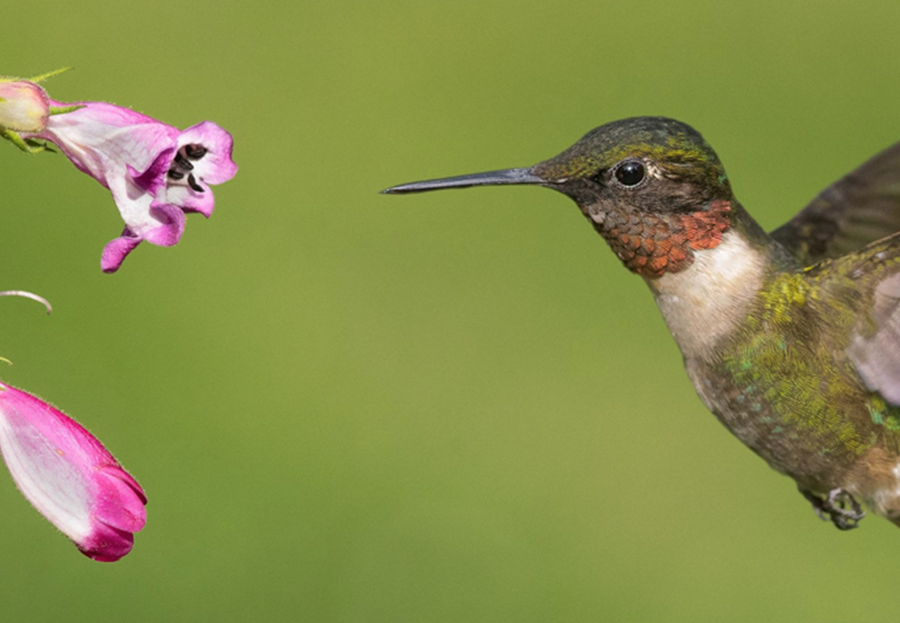 When facing uncertainty in the midst of a global pandemic, racial strife, political upheavals, raging wildfires, and sweeping hurricanes; who do we trust? The future can seem like blurry images instead of the sparkling scenes we once dreamed. 
Sitting outside, I let my attention rove about the trees, inhaling the scent of fresh cut grass. The sun ducked beneath the sloping oak branches giving the sky a peaceful glow. I had come outside to work. Grading the work of my on-line college students weighed heavily on my mind. Yet, my concentration fixed on a vibrant mammoth sunflower in my garden. 
I slipped closer, trying not to disturb the tiny visitors circling and diving among the petals. Ecstatic hummingbirds darted in patterns that gave away the hierarchy of their miniature army. I giggled at the touch and go routine, watching as each one approached and fled the bright blue protector of his turf. 
Every time I fall mesmerized by the life of a hummingbird, I think about how silly it is to spend all your energy chasing off the other birds. They could easily fit on the feeder or flower and share. If they only helped each other, they would all get their fill and then some. Maybe they are afraid the food will run out. Maybe we are afraid everything we are used to will be gone or we can no longer control our future.
Things around us are clearly uncertain and we are reminded more each day that we are not in control. I imagine how silly I am worrying about protecting the things around me or how the future will look. I am reminded of the verses found in Matthew 6:25-29.
Therefore I tell you, do not worry about your life, what you will eat or drink; or about your body, what you will wear. Is not life more important than food, and the body more important than clothes? Look at the birds of the air; they do not sow or reap or store away in barns, and yet your heavenly Father feeds them. Are you not much more valuable than they? Who of you by worrying can add a single hour to his life? And why do you worry about clothes? See how the lilies of the field grow. They do not labor or spin. Yet I tell you that not even Solomon in all his splendor was dressed like one of these. 
Keeping my mind on a heavenly perspective is not always easy, but when I can center my thoughts on the things that matter, I can move forward with assurance. I don't know what tomorrow will bring, but I know who holds tomorrow. We can trust our heavenly Father to care for us as long as we keep our eyes on Him. Answering the call to help our neighbors helps us take our minds off ourselves and find joy in meeting the needs of God's people. Remember this week; you are far more precious than the hummingbirds or the mammoth sunflower and sharing what you have is the ultimate demonstration of trust.