What do Educators Have to Say About Teaching in a Pandemic?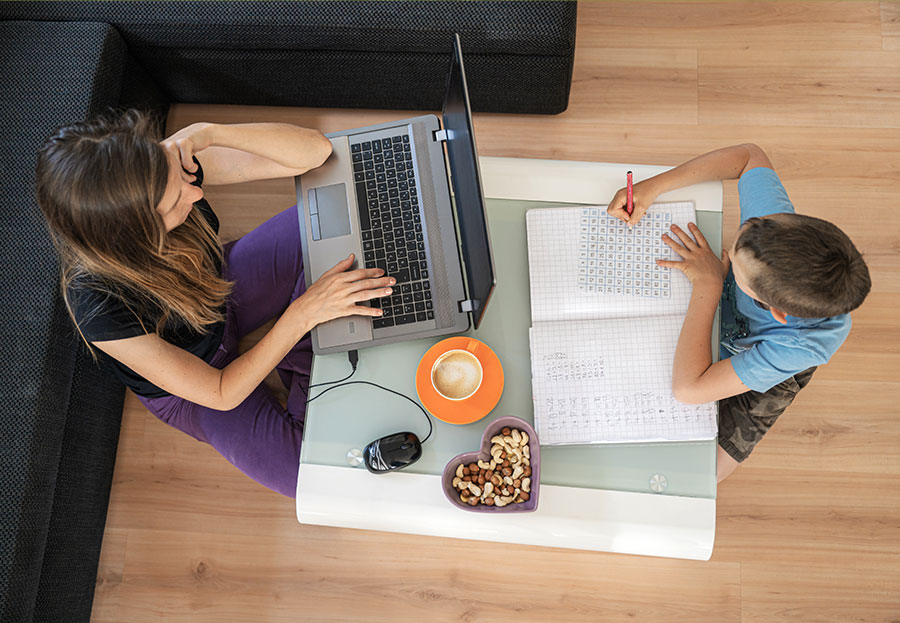 Educators have faced unique challenges since the pandemic swept across the globe. Not only did schools shut down without warning, they had to scramble for a plan to provide instruction remotely. Teachers everywhere felt out of sorts, torn between an invisible enemy and an unknown path ahead. How would they care for their students when they couldn't even say goodbye?
An overwhelming percentage of individuals instructing our youth go into the field to provide far more than knowledge. They thrive on the dynamic of connections with children, seeing growth in all facets of a child's development, and feeling as if they've made a difference.
I interviewed educators to get a sense of how they are managing after a few months of life in the 2020 pandemic for a closer look at their perspective.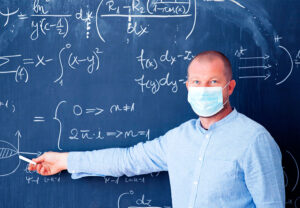 Kyle McGraw, Principal of Bowling Green High School in Bowling Green, Kentucky reported, "We've had to be prepared for a number of different options going forward. This is something that's never been done before." Mr. McGraw finds himself leading a group representative of those across our world concerned about balancing health and safety with the responsibility of delivering quality education for a longer period than we ever expected.
Mr. McGraw went on to say how dedicated and positive his staff have been through an era of drastic changes. Teachers have needed to train quickly to instruct children virtually or switch their assignments with little notice. They had to adjust to a hybrid schedule teaching half their students each day while providing learning activities to be completed at home when they are not in the school building. The grading and planning load have been extremely difficult. Many teachers are working late at night and through the weekend to keep up and deliver their best to children they know less than ever before at this point in the year.
One encouraging message is perfectly clear after speaking with Kristen Tinch, English teacher at Bowling Green High School.
"We are united with one common goal – to stay in school." After some initial concerns about returning to school, she adjusted quickly and has been determined and focused on her instruction and the kids. When asked what challenges educators and students experience, she had this to say, "We're all worried about how much they are learning since the pandemic is a stressful situation and they have less time in the classroom."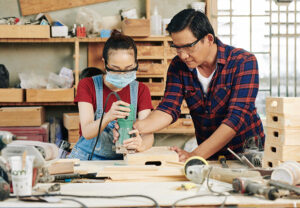 Ms. Tinch is proud of how well the students have cooperated with wearing their masks and following the new procedures. Students are released in groups, walk down one side of the hallway and in one direction on stairs, and have six lunch periods instead of four. Most unusual of all, students attend on alternating days allowing only half the students in the building at a time. Another factor is the virtual option that provides a curriculum and regular instruction at home with an assigned teacher. That decreases the number of students in the building as well. Only staff and children are allowed in the building and routine cleaning practices take place at planned intervals. Ms. Tinch and the other staff indicate they feel safe and will continue the safe practices recommended.
Ms. Tinch went on to explain her experience. "We can't teach the way we have in the past and that can impact a teacher's self-efficacy. I need to model good coping skills and remember what I can control every day."
An important takeaway from Ms. Tinch and Mr. McGraw is clear. Educators are more determined than ever to give students a high quality education and model a positive, resilient spirit. They stand devoted, some putting their own health at risk to connect with children and see to it that their original goals upon entering this profession are met – even with a mask on and standing six feet away.